We Sailed For Glory

You stand in the bow of a longship heading for distant shores. The stone-grey sea is rocking you beneath a sky crimson with the setting sun. The rythmic pounding of the oars is a chant that beckons your coming legend. With axe in hand, with the shield wall around you, you will colour the ground with your enemies blood. You will raid the christian lords that have grow soft as bread and you will return with a legendary tale to tell. You sail for glory, or a place in the meadhalls of Valhalla.

We Sailed For Glory is a lightweight hack of John Harper's Blades in the Dark. Join a Viking warband on a journey to the coasts of Europe to raid and pillage for treasure and battle glory.

Join the shield wall in pitched battle as a Shieldbearer. Spy on enemy settlements alongside your animal companion as the Scout. Raise bloody hell and let your wounds give you strength as the Berserker. Call on the Norse gods and runes of power as the Seidr. Lead your warband into battle as the Chief.
We Sailed For Glory takes the familiar rules of Blades in the Dark to the Viking Age.
Five new playbooks
The Warband, replaces the BitD crew with completely new mechanics.
Pledge yourselves to the Norse gods and sacrifice for powerful divine aid.
GM-facing rules and tables for creating exciting targets for raids.
Random encounters that will challenge the warband

We Sailed For Glory is in early development and has not been properly playtested. As of right now, it heavily relies on the existing BitD rules (avaible here: BitD SRD). The book has no art to speak of and neither the rules or the design is meant to be final in any form. That being said, you will find everything you need here to convert BitD into a game of pillaging vikings!
I will probably increase the price of this as work continues and it becomes a more fully fleshed out RPG. If you buy it here, in early access, you will get any updates as they are developed. There is no roadmap for this game as of yet, but if interest is high I might make that happen!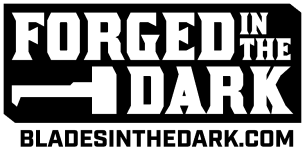 Purchase
In order to download this game you must purchase it at or above the minimum price of $2.49 USD. You will get access to the following files: